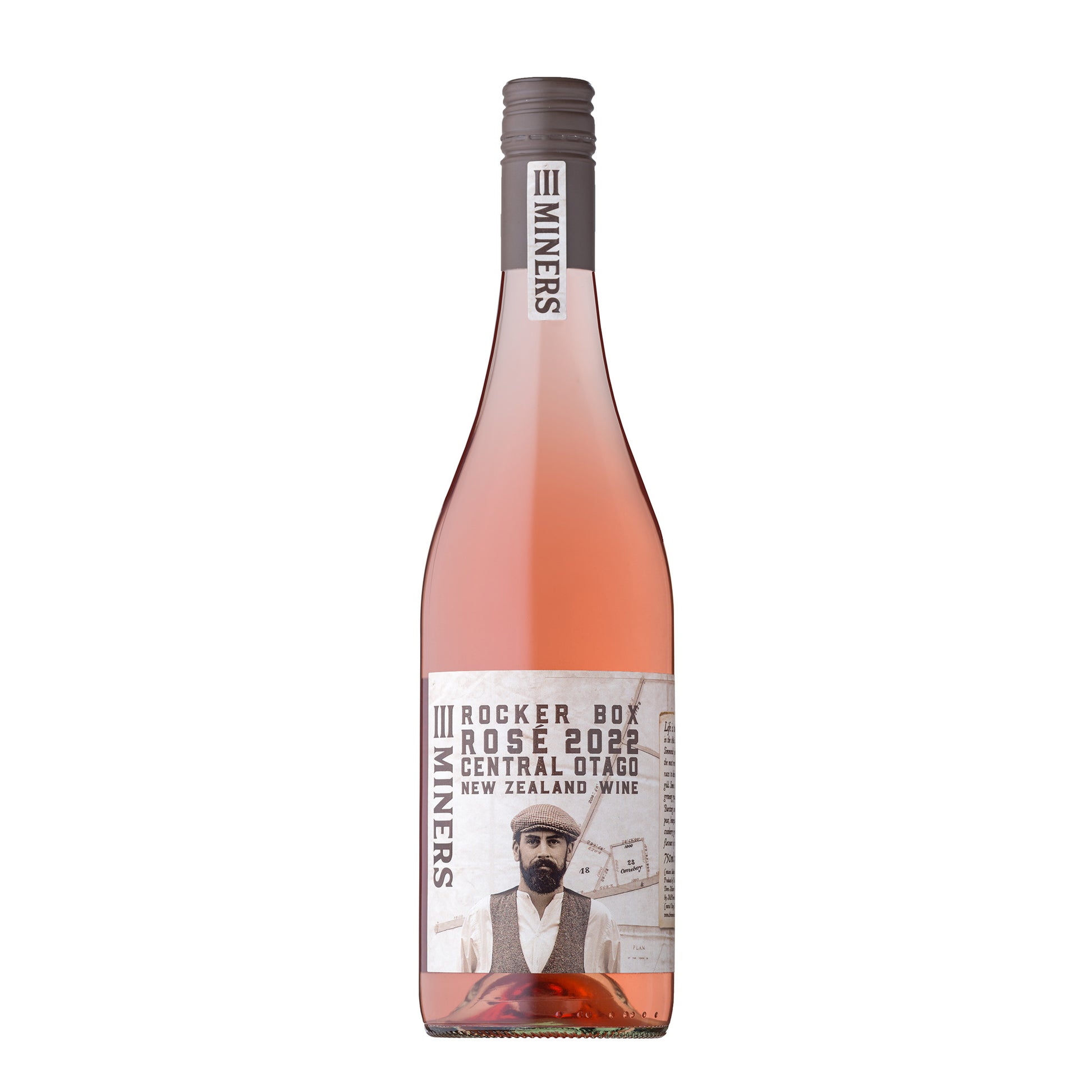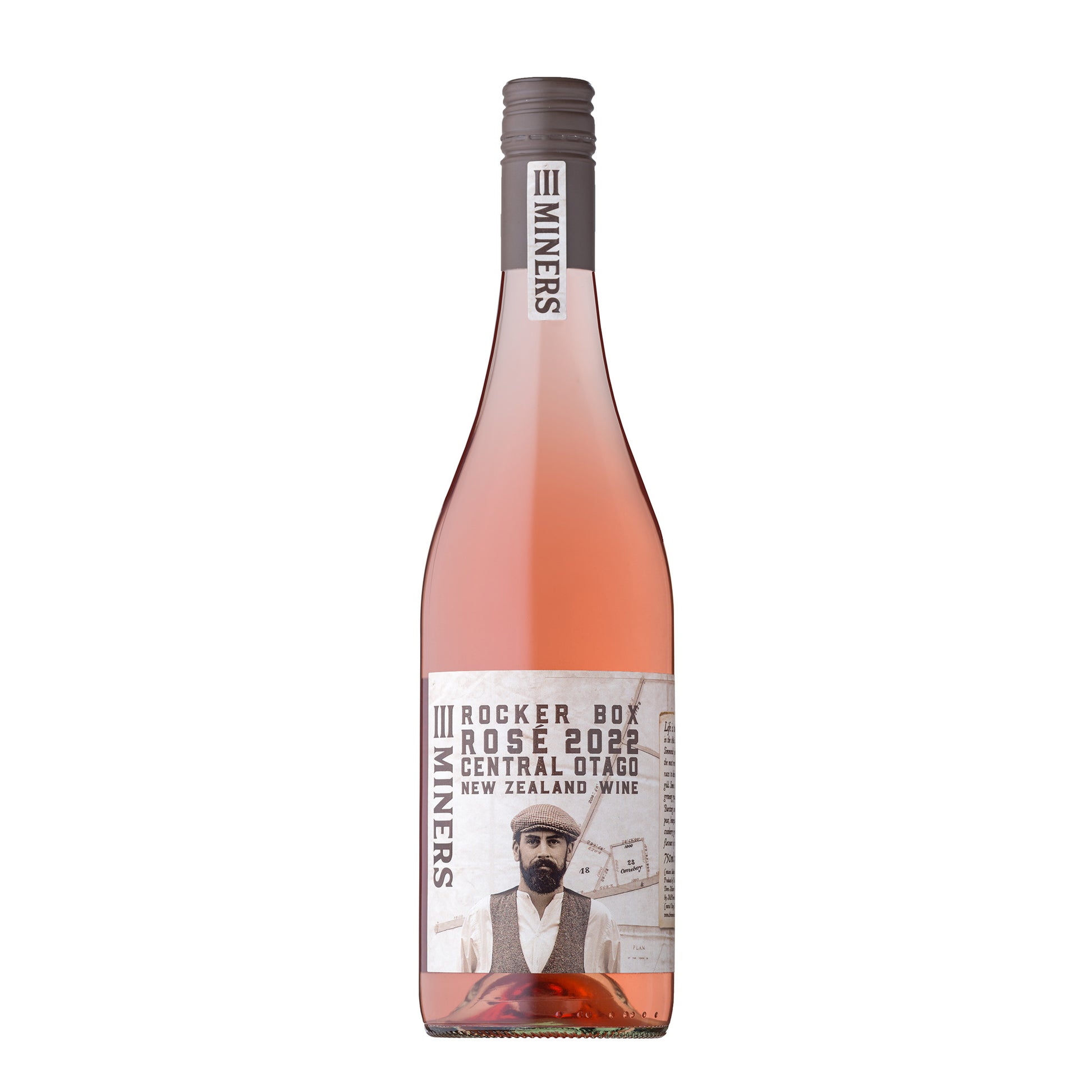 Rocker Box Pinot Noir Rosé 2022
In many areas of Central Otago where water was scarce, gold miners used rocker boxes. Miners poured water slowly over sand and silt at the top of the sloping box, gently rocking the box like a cradle to wash and trap alluvial gold.
Translation missing: en.products.product.price.regular_price
$28.00
Translation missing: en.products.product.price.sale_price
$28.00
Translation missing: en.products.product.price.regular_price
Translation missing: en.products.product.price.unit_price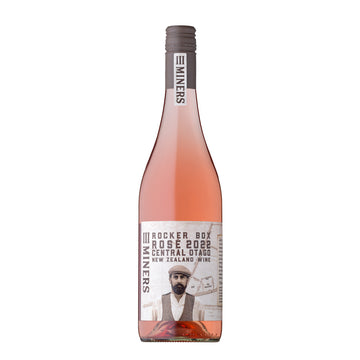 Rocker Box Pinot Noir Rosé 2022
Product Description
Product Reviews
Shipping
Tasting notes
Made from 100% Pinot Noir grapes. Bursting aromas of strawberry, white nectarine and melon leap out of the glass almost obscuring more bashful undertones of ripe pear, honeysuckle, and melon. On the palate, the peach stands out, but is also joined by pineapple and cranberry. This is a bright and expressive wine with initial juicy summer berry flavours that give way to notes of dried flowers. Supported by crisp acidity and a lingering hint of white tea and lime pith on the finish.
Food match:    Seafood, light salads, light pasta dishes
Winemaking notes
Pinot Noir grapes were hand harvested on the 17th of April 2021 at 22 Brix from Three Miners Vineyard, near Alexandra. The fruit was whole bunch pressed and then allowed to settle overnight. The juice was settled for 24 hours and then racked to two tanks and fermentation begun using various inoculated yeasts. The juice was fermented cool to retain flavour and the fermentation stopped once flavour, sugar and acid balance was reached.
Technical data
Alcohol 13.6%
pH 3.3
TA 6.2 g/L
RS 3.63 g/L
Sulphite declaration: contains sulphites
Fining agent declaration: nil
No. standard drinks in 750 ml bottle: 8.0
Bottling date: 9th September 2021
Winemaker: Matt Connell
Awards
93/100 Sam Kim, Wine Orbit
93/100 Candice Chow, Raymond Chan Wine Reviews
Delivery policy
All orders over $100 are freight free in New Zealand. For orders less than $100 there will be a $10 fee. Website orders will be delivered within New Zealand only. If you wish to ship internationally please contact us. Wine will be dispatched within two working days of credit card funds being authorised or internet banking being made. Delivery is via courier and may take a further four working days to arrive. Three Miners Vineyard cannot guarantee the precise date and time of delivery. Signature on delivery is required.
Returns and refund policy
Three Miners Vineyard makes every effort to ensure that your wine reaches you in top condition. If there are any questions or concerns about your purchase please contact us at sales@threeminers.com or Kirstin on +64 21 281 7732.